Thomas Meadowcroft is a freelance composer and musician.

His music has been described as 'reaching an inexpressible
purity' (Le Monde), 'nerve torture' (Süddeutsche Zeitung) and
'dreamy post-rock' (The New York Times).

He has worked with various artists and ensembles, including
Deutschen Filmorchester Babelsberg, Dirk von Lowtzow
and René Pollesch, Grete Pedersen and the SWR
Vokalensemble, 'Either/Or Ensemble', KNM Berlin,
'Speak Percussion' Melbourne,'Tocotronic','Yarn/Wire',
a.o. His music has been performed at various festivals and
concert series, including in Berlin Germany ('Märzmusik'),
Erbil Iraq ('Hawler International Theater Festival'), Jakarta
Indonesia ('Salihara' Festival'), Lucerne Switzerland ('Luzern
Festival'), Los Angeles USA ('Monday Evening Concerts'),
Melbourne Australia (ABC Centre), Munich Germany
('Münchener Biennale'), New York USA ('Metropolis',
Carnegie Hall), Oslo Norway ('Ultima' Festival), a.o.

He lives in Berlin.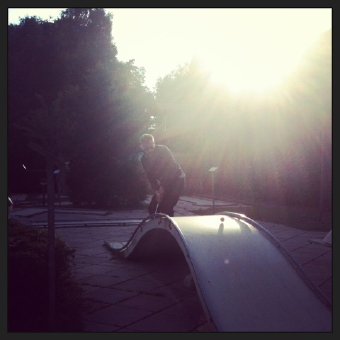 _________________________________________________