Severe tropical cyclones may lead to the break-
down of civil order, from which, as a pretext to
returning to this order, the state can cut basic
services, so, ah, grabbed the kids, but left the
dogs, hey.


ORCHESTRAL:
Peacemaker Tattoo (rev. version)
BBC SO (cond. Brett Dean), BBC Maida Vale Studios, London UK 6'
(orig. version: Philharmonic Orchestra, Cottbus State Theatre (cond.Evan
Christ), Cottbus State Theatre, GERMANY 2011)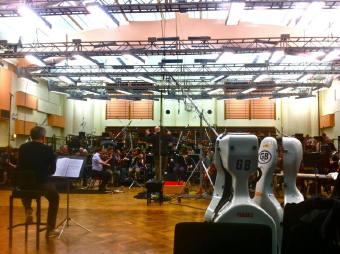 CHAMBER MUSIC:
Medieval Rococo
alto flute, clarinet, harpsichord and percussion
(Lamorna Nightingale, Jason Noble, Zubin Kanga, Claire Edwardes
Marrickville Bowls Club, Sydney AUSTRALIA) 12'
_________________________________________________

2015
ORCHESTRAL ARRANGEMENTS:
Von einem der auszog, weil er
sich die Miete nicht mehr
leisten konnte
(Opera by Dirk von Lowtzow and René Pollesch)

with: Franz Beil, Lilith Stangenberg, Martin Wuttke, Martin Gerke,
Filmorchester Babelsberg, Oliver Pohl (conductor), Rundfunk-Kinderchor
Berlin am Georg-Friedrich-Haendel-Gymnasium
Text and direction: René Pollesch
Song texts and composition: Dirk von Lowtzow
Arrangements and orchestration: Thomas Meadowcroft
Stage: Bert Neumann
Costume: Nina Mechow
Light: Lothar Baumgarte
Sound: Christopher von Nathusius, William Minke
Soufflage: Tina Pfurr
Dramaturgy: Anna Heesen
Volksbühne, Berlin GERMANY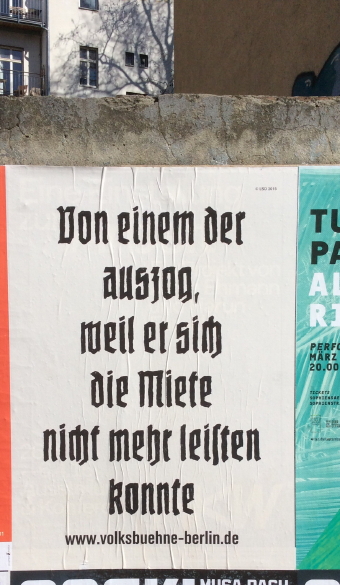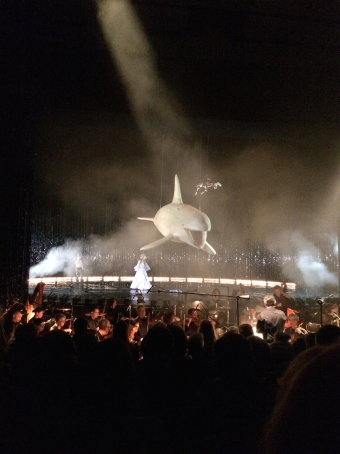 STRING QUARTET AND CHOIR ARRANGEMENTS:
Tocotronic (Das rote Album)
(Tocotronic, Vertigo Records)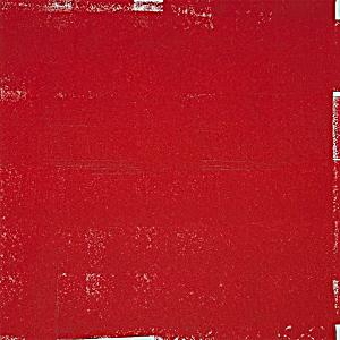 _________________________________________________

2014
CHORAL:
Eremozoic Age Lovers
narrator, organ, electronics and choir, with texts by Edward O Wilson
and the sweet nothings of anonymous lovers

Thomas Meadowcroft, SWR Vokalensemble Stuttgart (cond. Grete
Pedersen), Theaterhaus, Stuttgart GERMANY 18'

In the midst of one of the great extinction
spasms in history..."and I love you to death."


CHAMBER MUSIC:
Accommodation
For String Quartets
for string quartet, portable organ, glockenspiel, cash register,
pot plant, toy birds, plastic bags, ouija board, monopoly board, tissue
boxes, female voices, loudspeakers and playback
(Quartett PLUS 1, Familie Blohmer, Hildesheim GERMANY) 45'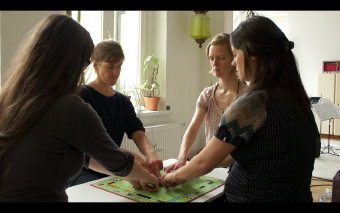 Concepts of the present, move among us,
be guided by the board. We summon the spirit
of consumer capitalism: consumer capitalism,
are you there?
_________________________________________________

2013
RADIOPHONIC:
Song Buslines
with: Anthony Burr (pedal steel guitar), Boram Lie (violoncello),Thomas
Meadowcroft (voice, e-piano, organ, electronics), Pat O'Shea (guest
voice on 'Radio'), Rico Repotente (guitar), Mari Sawada (violin), Daniella
Strasvogel (viola), Biliana Voutschkova (violin)

realisation: Thomas Meadowcroft
sound engineer: Thomas Monnnerjahn
producer: Marcus Gammel
text: Thomas Meadowcroft (with references to Psychological Aspects
of Geographical Moves: Homesickness and Acculturation Stress, ed.
Miranda van Tilburg and Ad Vingerhoets, Amsterdam Academic Archive)
commissioned by Deutschlandradio Kultur
49'
LISTEN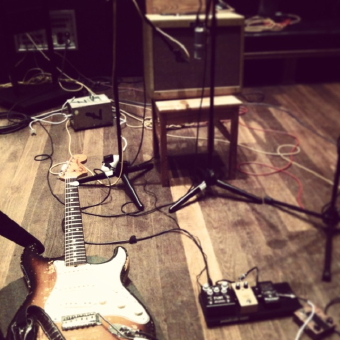 It's restaurant-style food at pub prices. You will
really be absolutely amazed at the price and the
value of the meals there...

...homesickness may may lead to somatic
reactions such as sleeplessness, an upset
stomach and the pursuit of ideals. To be
homesick is a little like being lovesick.
Romantic love can make you just as obsessive
as missing home. Romantic love may also lead
to sleeplessness, an upset stomach and the
pursuit of ideals...

...the thing is, all night, on the piss, having durries.
In fact, it all evens up. She'd have to. You look
good. Oh shit that was so bad because I just kept
going, had to be real lovey-dovey: "oh, darling,
I love you"...

...kids are rarely scared of large spaces but they
are often homesick. Homesickness is often seen
as childish but is sanctioned among the kiddies.
Understanding how kids cope with homesickness
could be helpful to us all. The kids know you can't
think two things at once.


CHAMBER MUSIC:
Cradles
percussion duo, with live or pre-recorded Wurlitzer e-piano
(Speak Percussion, Märzmusik Festival, Berlin GERMANY) 8'
WATCH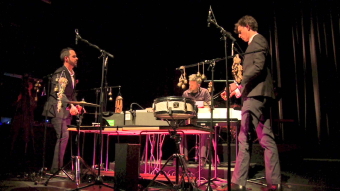 Walkman Antiquarian
percussion duo, piano and sampler
(Yarn/Wire, Issue Project Room, Brooklyn USA) 15'
WATCH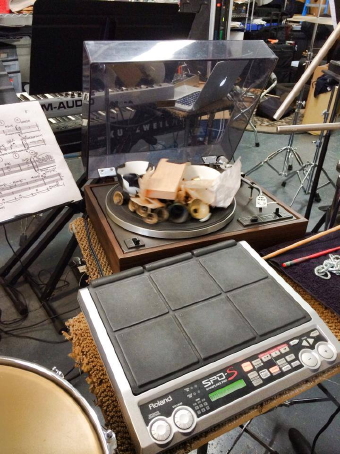 Medieval Baroque
percussion quartet, flute, bass clarinet, violin and violoncello
(Alexandre Babel, Guy-Loup Boisneau, Thierry Debons, Nicolas Didier,
KNM Berlin, 'Festival Batteries IV', Geneva SWITZERLAND) 25'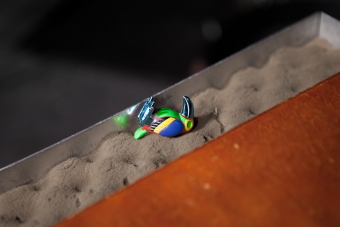 _________________________________________________

2012
INSTALLATION
Opera Abstract
a musical action for one performer
(Thomas Meadowcroft, 'Münchener Biennale', Muffathalle, Munich GERMANY)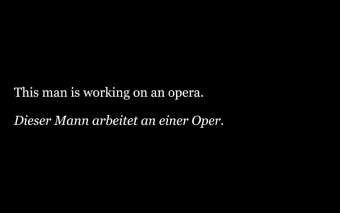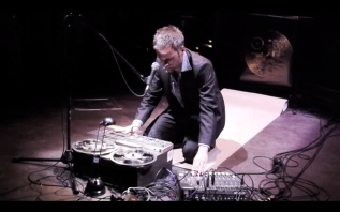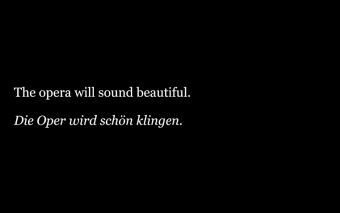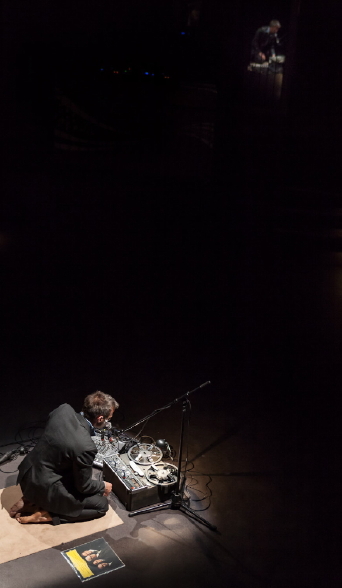 _________________________________________________

2011
CHAMBER MUSIC:
The Great Knot
percussion trio
(Speak Percussion, Iwaki Auditorium, Melbourne AUSTRALIA) 18'
WATCH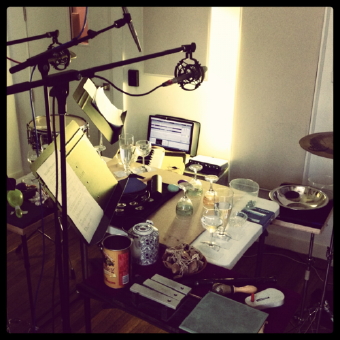 _________________________________________________

2006-10
STRING ARRANGEMENTS:
Schall und Wahn
(Tocotronic, Vertigo Records)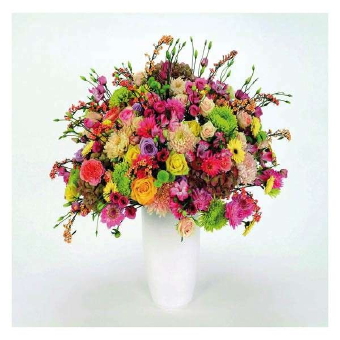 INICDENTAL MUSIC:
Birth Of An Object
incidental music for short film by Romeo Grünfelder
(FELDERFILM GbR)


CHAMBER MUSIC:
Greed and Shortage
chamber ensemble, toy electronic keyboards and playback
(Ensemble Mosaik, 'Audio Poverty' Haus der Kulturen, Berlin GERMANY) 20'


INSTALLATION:
Monaro Eden
four-channel sound installation with six foot pedals (installed dimensions
variable)
('Contemporary Australia: Optimism' 2008/9, Gallery of Modern Art,
Queensland Art Gallery, Brisbane AUSTRALIA)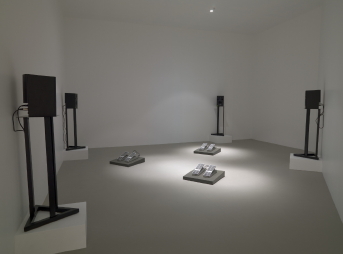 CHAMBER MUSIC:
Monaro Study
two clarinets, Holden automobile recordings and sinetones
(Richard Haynes and Carl Rosman, Iwaki Auditorium, Melbourne AUSTRALIA) 15'


CHAMBER MUSIC:
Ezra Jack Plot
concert music for chamber ensemble and video stills from The Snowy Day
by Ezra Jack Keats
(KNM Berlin 'Metropolis', Konzerthaus, Berlin GERMANY, 'Berlin In Lights'
Carnegie Hall, NYC USA) 11'

(Artwork fromThe Snowy Day by Ezra Jack Keats, copyright 1963,
appears with the kind permission of the Ezra Jack Keats Foundation.)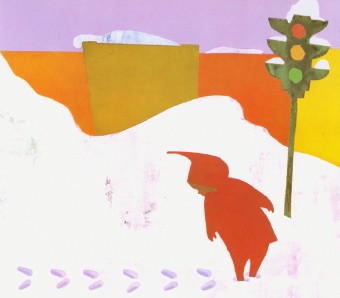 CHAMBER MUSIC:
Perseverance Dam
bass clarinet, accordion, guitar
(Matthias Badczong, Christine Pat&eacute and Seth JoseI,
Ballhaus Naunynstrasse, Berlin GERMANY) 17'
_________________________________________________

2000-5
CHAMBER MUSIC:
Pretty Lightweight
flute, viola, violoncello and laughter track
(Klangforum Wien, 'European Month of Music', Basel SWITZERLAND) 7'

Ground Manual
chamber ensemble
(ensemble recherche, Witten GERMANY) 10'

Home Organs
percussion sextet
(Les Percussions de Strasbourg, 'Voix Nouvelles', Abbaye
de Royaumont FRANCE) 15'

Little Hans
flute, oboe and clarinet
(trio e-vent, Ballhuas Naunynstrasse Berlin GERMANY) 5'

Instrumental Solo
- Cars and Sunsets
flute and playback
(Kirsten Reese, Konzerthaus, Berlin GERMANY) 5'

- Cello Pieces / A Vanity Press
violoncello and playback
(Alex Waterman, Cal Arts, Valencia USA) 9'

- Last Names for Nation States
organ and playback
(Thomas Meadowcroft,'Labor Sonor', Berlin GERMANY) 7'

- Plain Moving Landfill
percussion and playback
(Christian Dierstein, 'Forum Neue Musik Luzern', SWITZERLAND) 10'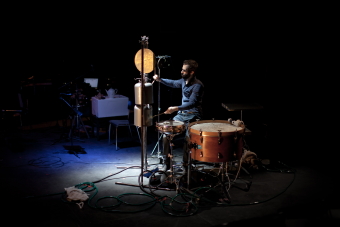 MUSIC THEATER:
Weather Forecasting Opera
short film with live musical accompaniment
in collaboration with Peter Sabat
(Bavarian State Opera, Munich GERMANY) (2001/revised. 2012) 17'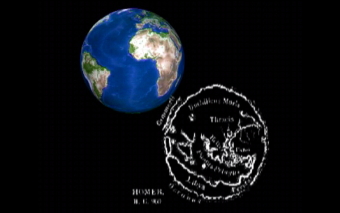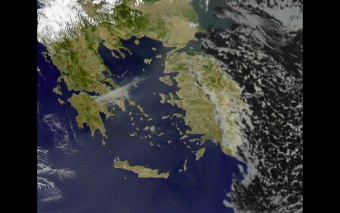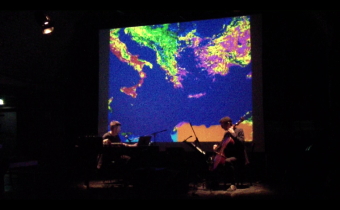 _________________________________________________



































_________________________________________________

photos courtesy of:
Australian Bureau of Meteorology (map, Moving Homes)
starstyling.net (stage shot,Von einem der Auszog...)
australia.showbus.com (bus photo, Song Buslines)
Romeo Grünfelder (still from Birth Of An Object)
Franz Kimmel (Opera Abstract)
Raphaele Mueller (Revox solo, Geneva)
Peter Sabat (stills from Weather Forecasting Opera)

contact:
t dot meadowcroft at web dot de

IMPRESSUM
Inhaltlich Verantwortlicher gemŠ§ ¤ 55 Abs. 2 RStV: Thomas Meadowcroft.
Haftungshinweis: Trotz sorgfaeltiger inhaltlicher Kontrolle uebernehmen
wir keine Haftung fuer die Inhalte externer Links. Fuer den Inhalt der
verlinkten Seiten sind ausschlie§lich deren Betreiber verantwortlich. Inhalt
und Struktur sind urheberrechtlich geschuetzt. Die Vervielfaeltigung von
Informationen oder Daten, insbesondere die Verwendung von Texten,
Textteilen oder Bildmaterial bedarf der vorherigen Zustimmung.